EA Sports released the World Cup Stories promo at 6:00 PM on December 2. As is happening more and more often, the World Cup Stories Team was already leaked.
Another week of FIFA 23 World Cup-themed promo content, with the World Cup Stories promo releasing now.
The 2022 World Cup is well underway, with over half of the tournament's fixtures having already been played as the Group Stages near its end. During the World Cup, FUT players haven't been short of content in-game.
These new special cards are the World Cup Stories, cards dedicated to players who have been somehow important to Previous World Cups for their nations.
FIFA 23 World Cup Stories official players list
Below we show you the complete official list of players for FIFA 23 World Cup Stories promo.
MINI-RELEASE
Aymeric Laporte
Olivier Giroud
Yuto Nagatomo
FULL TEAM
Van Dijk
Gareth Bale
Bruno Fernandes
Marco Asensio
Rashford
Leroy Sane
Richarlison
Dani Alves
Cavani
Alphonso Davies
Kjaer
Rabiot
Witsel
Majer
Al Shehri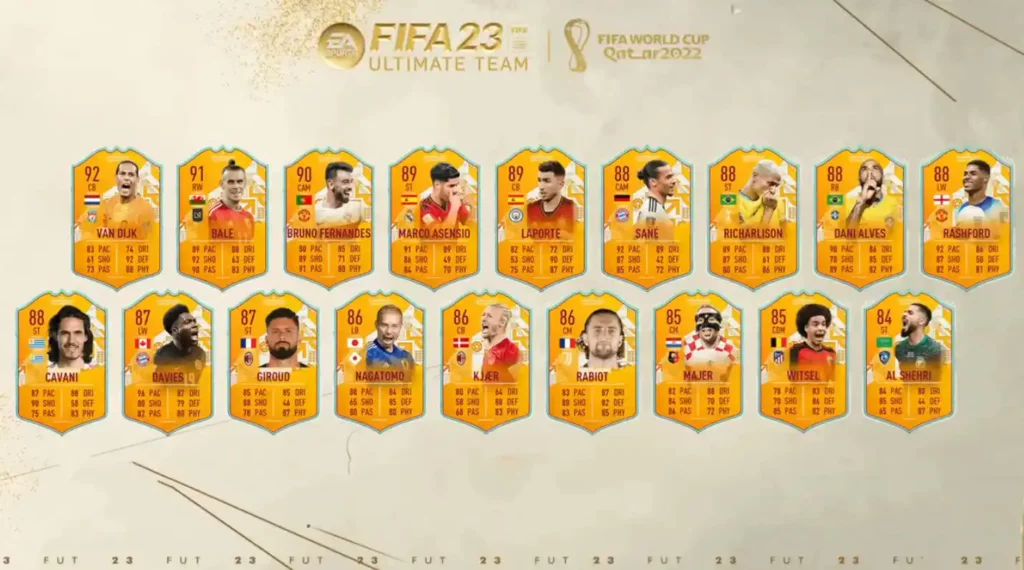 We wish you best with the packs and hope you get some good pulls.