EA Sports has made Winter Review Pack available in the FIFA 23 store, which allows you to get some of the special cards that are currently in other packs in the FIFA 23 Ultimate Team.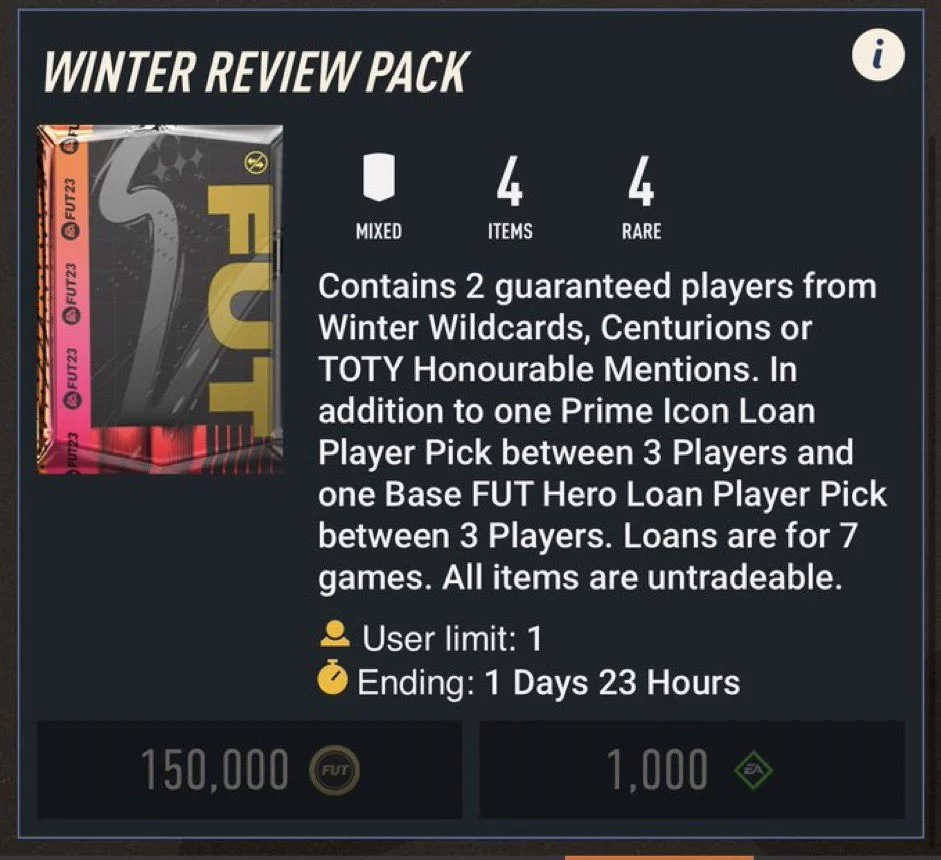 This special pack is limited to only one purchase per user and can only be redeemed purchased only until February 26th. The Price of the Winter Review Pack is 150,000 Coins or 1,000 FIFA Points.
WINTER REVIEW PACK
Contains 2 guaranteed players from Winter Wildcards, Centurions or TOTY Honourable Mentions. In addition to one Prime Icon Loan Player Pick between 3 Players and one Base FUT Hero Loan Player Pick between 3 Players. Loans are for 7 games. All items are untradeable.
User limit: 1
SHOULD YOU OPEN IT?
Well, there are many good cards worth more than 150k (which is the price of the pack) but there are also high number of Players worth less than pack price. If you got enough coins to open this pack and it wouldn't affect your team or coin balance, you are good to go with it but if you're collecting coins to make good squad then this one can be risky, you can loose all your coins.
So, it's your call, you can risk it or just go with better options.