After all the successful Promos, the next promo EA Sports are releasing will be Fantasy FUT in FIFA 23. In this article, We are going to tell you what you can expect, when it is expected to be released, and all leaks related to this event.
The Fantasy FUT promo is a returning showcase, as it was released previously in FIFA 22. Players who missed out on the promo last year won't have to wait long as its release is just around the corner. Last year, players that got a Fantasy card could get 3 upgrades in total, but this year players can earn upto 4 upgrades – depending on their playtime and performance in their respective domestic league.
FIFA 23 Fantasy FUT: Release Date, Content & Players
Fantasy FUT brings a new dimension of live, dynamic item to FUT 23, with big initial boosts and – the chance for players to earn OVR upgrades based on their individual contributions. Fantasy FUT will be Two Week promo.
Fantasy FUT will release on March 3, which is the first Friday of the month. This was the speculative date as well, given how EA Sports always launches new promos on Friday evenings. The loading screen has confirmed this, and players can expect the promo to arrive soon
Special player cards with increased ratings will be given to the Fantasy FUT Team 1 players.
Fantasy FUT Leaked Player List
Below we show you the complete list of players leaked (so far) for Fantasy FUT. The names are very reliable, and the leaks are from genuine sources.
Fantasy FUT HEROES Team 1
Clubs Based Performance
Ginola : Newcastle
Abedi Pele : Marseille
Capdevilla : Villareal
Cordoba: Inter
Kewell : Leeds
King : Spurs
Ricken : Borussia Dortmund
Crouch: Liverpool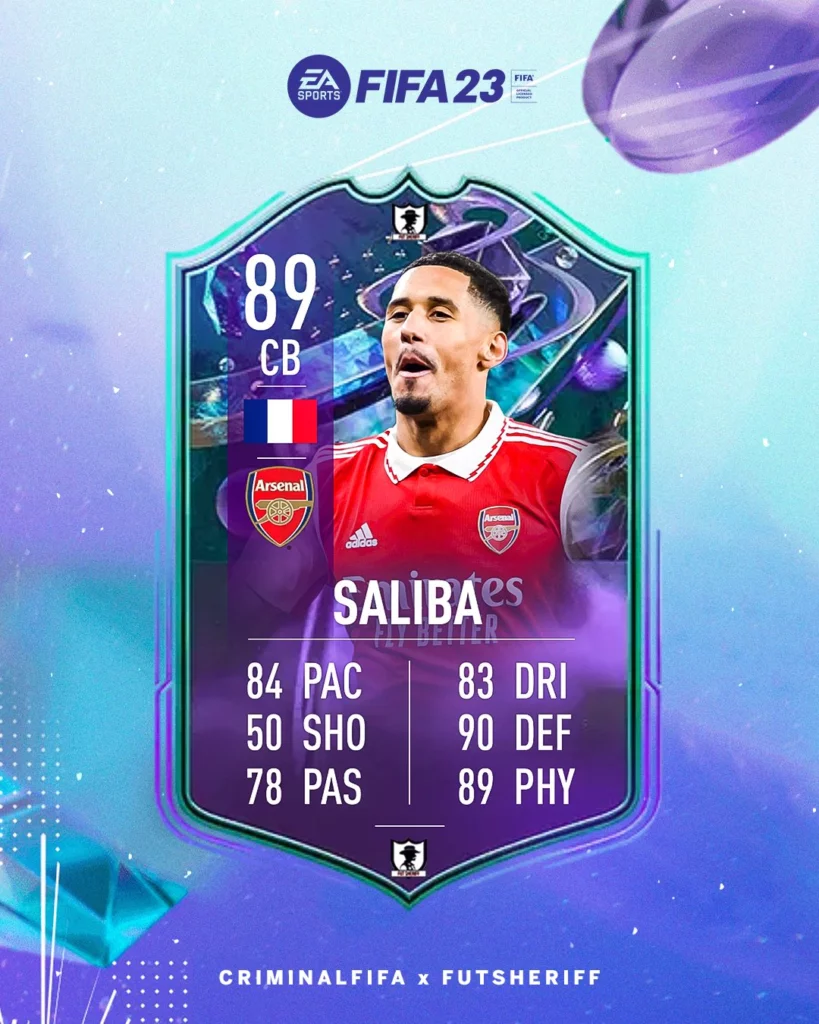 How Fantasy FUT/Heroes Upgrades Work?
For the first time in this Promo, there should also be Heroes cards. Heroes should dynamically upgrade based on the league performance of their former teams. For example, Win 1 Match or don't lose it in the next 6 matches. There will be 6 league matches being considered for Upgrades and only starting on March 17th.
+1 Upgrade: 1 win in next 6 games*
+1 Upgrade: 3 Appearances in next 6 League games*
+1 Upgrade: Attacker/Midfielder: 2 goal or 2 assist – Defender/GK: 2 clean sheet in next 6 games*
+1 OVR Upgrade & 3 New Traits: Avoid defeat in next 6 games*
*Next 6 Domestic League games starting from 17th March.
For Heroes, the upgrade criteria is almost same but they can only earn 2 upgrades.
+1 Upgrade: Club wins 1 in next 6 games*
+1 OVR Upgrade & 3 New Traits: Club avoids defeat in next 6 games*
*Next 6 Domestic League games starting from 17th March.
We hope to add more details as soon as further details are revealed about the promo.