After all the successful Promos, We are getting one of the most awaited and second best promo in FIFA 23, after Team of the Year (TOTY). EA Sports are releasing Bundesliga TEAM OF THE SEASON (TOTS) in FIFA 23. In this article, We are going to tell you what you can expect, when it is expected to be released, and all leaks related to this event.
Team of the Season (TOTS) is a campaign in FIFA 23 Ultimate Team celebrating the best players from around the world during the 2022/23 domestic league seasons. Players selected in Team of the Season are recognized for their superb form with ratings upgrades that can make them some of the highest-rated players available in FUT 23.
The Bundesliga TOTS team is highly anticipated and considered the most popular among all the Team of the Season (TOTS) leagues, with the finest players competing in the German top flight. Voting started at 6:00 PM on April 25 and ended at 6:00 PM am April 28, 2023 (UK TIME).
In the TOTS event, which has been released every year since FIFA 12, players from across Europe and the rest of the world are recognized with more than fifteen squads of special boosted cards.
FIFA 23 Bundesliga Team Of The Season (TOTS): Release Date, Content & Leaks
Last year, the first TEAM OF THE SEASON was released on 29th April. This year the FIFA 23 TOTS voting began on Monday, April 10, 2023 and Community Team of the Season (TOTS) was released on Friday, 28th April.
The Bundesliga Team Of The Season is scheduled to come on Friday, 12th May, 2023.
FIFA 23 Bundesliga Team Of The Season (TOTS) Content
As you might already know, TOTS Teams usually stay in the packs for one week only. Additionally, we will see lots of Squad Building Challenges, Special Packs and also some free-to-play Objective players. It will probably be really similar to last year's Team of the Season promo, where we've seen a lot of different and nice cards.
FIFA 23 Bundesliga Team of the Season Leaks
Below we show you the complete list of players leaked (so far) for Bundesliga TOTS. The names are very reliable, and the leaks are from genuine sources.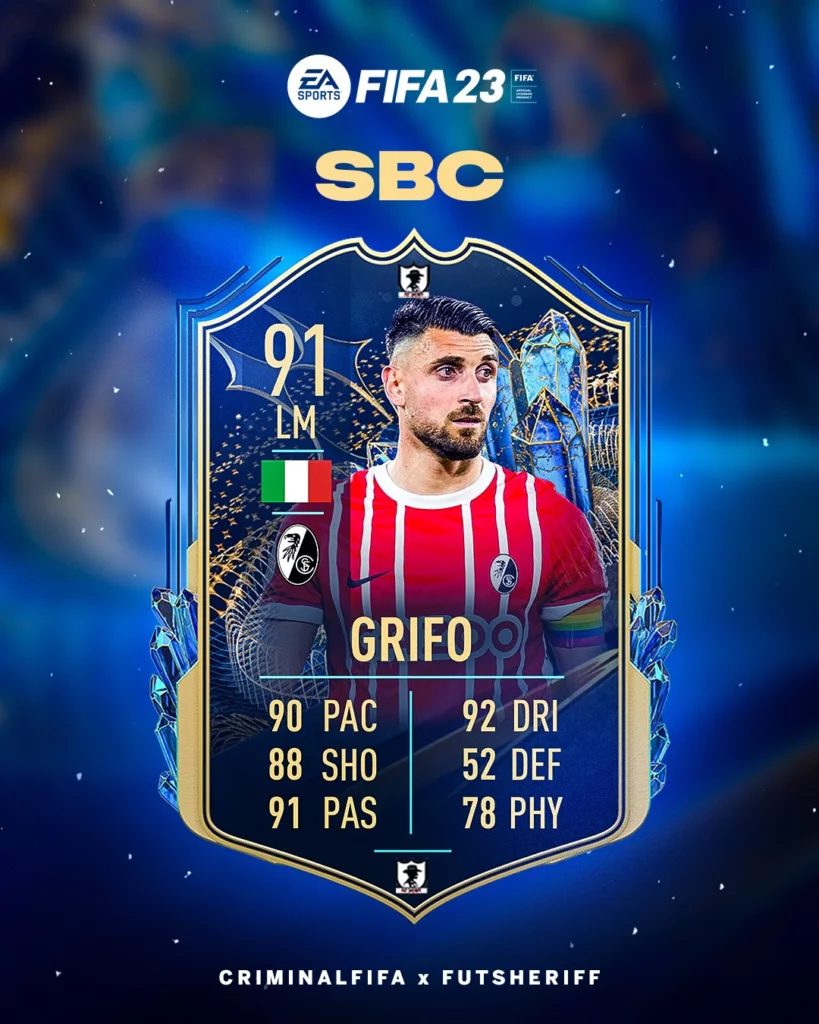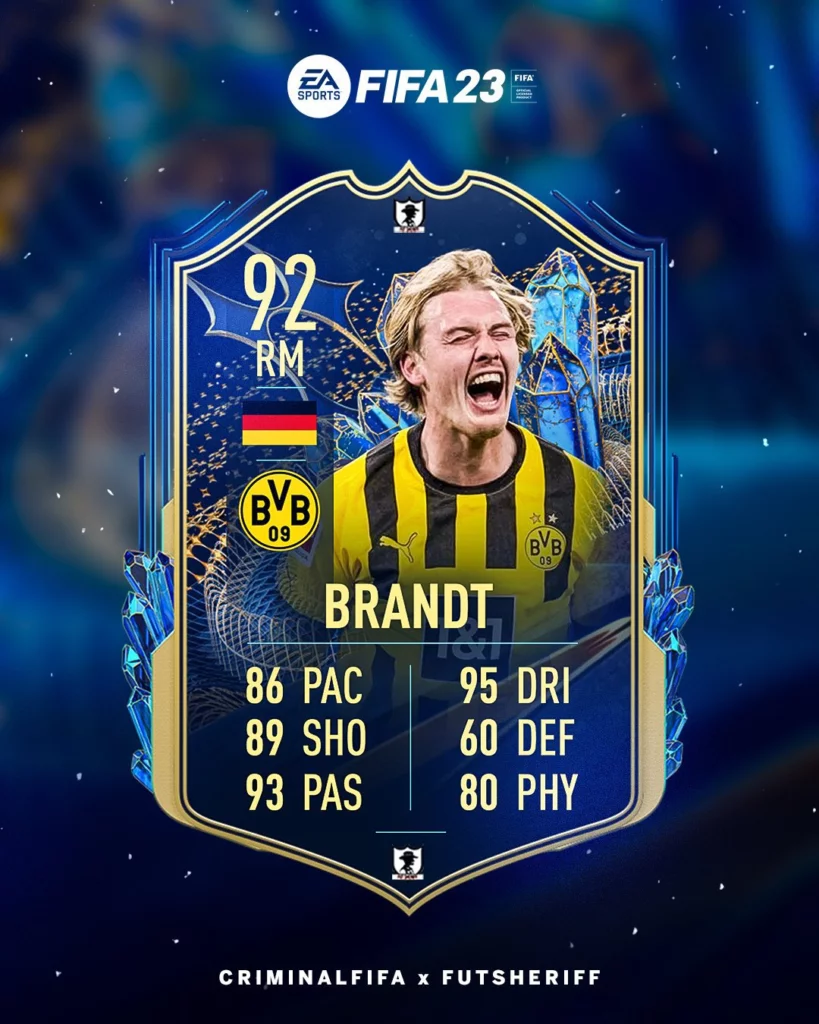 Maxence Lacroix (MOMENTS)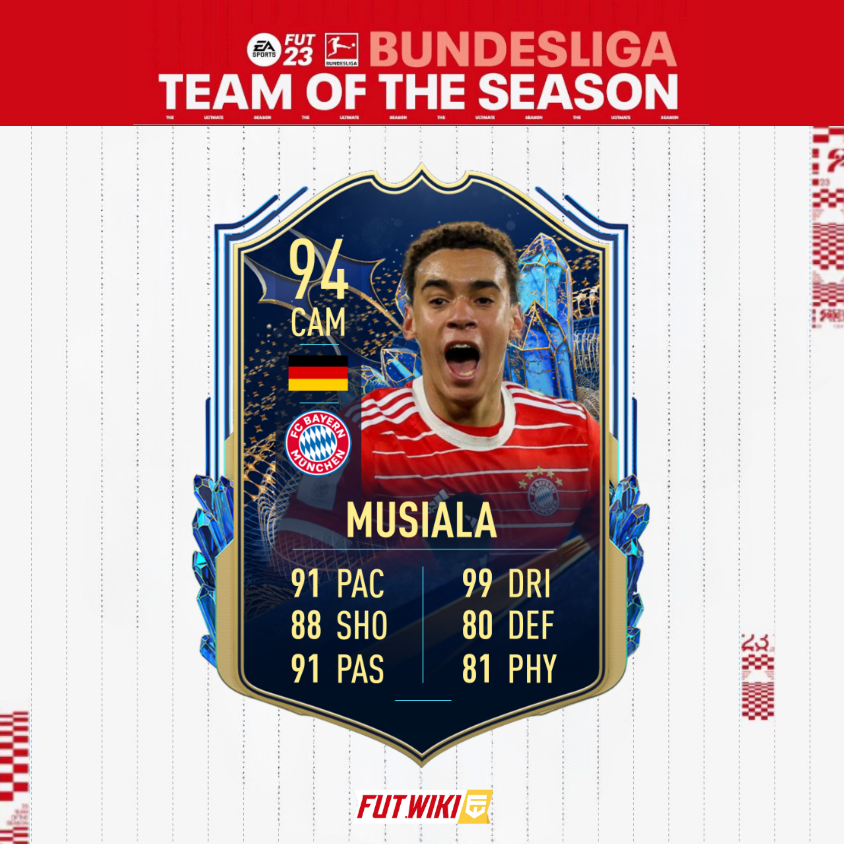 Serge Gnabry (SBC / OBJECTIVE)
We hope to add more details as soon as further details are revealed about the promo.