EA Sports FC is the brand new game from EA Sports as they move away from the FIFA series for the very first time.
FIFA and EA announced their break up last year and many were left wondering about the future. But soon after that, EA Sports announced the new beginning of this legendary football game, calling the new title as "EA FC24".
Plenty of information started to leak regarding EA's brand new game, with official information released by EA Sports on April 6.
EA Sports FC promises to be a major step forward for football gaming, with this title being EA's first solo foray away from FIFA.
Whilst information regarding the new game up to this point has been scant, EA has now officially launched the EA FC24 brand and has revealed new details regarding EA FC. More official information came in July.
EA FC24
At long last, EA has revealed its new brand vision, identity and logo for EA FC24.
The brand design takes inspiration from the iconic shape of triangles in football. From passing techniques to set plays, the shape is woven into the DNA of football and now EA FC24.
EA SPORTS FC 24 is releasing on September 29th, 2023.
EA SPORTS FC 24 GAMEPLAY DEEP DIVE TRAILER
EA SPORTS FC 24 OFFICIAL TRAILER
OFFICIAL ANNOUNCE TRAILER
EA FC24 Leaks
Ludovic Giuly (Hero) ~ FUTSHERIFF
Enzo Francescoli (Hero) ~ FUTSHERIFF
Dimitar Berbatov (Hero) ~ FUTSHERIFF
Riise (Hero) ~ FUTSHERIFF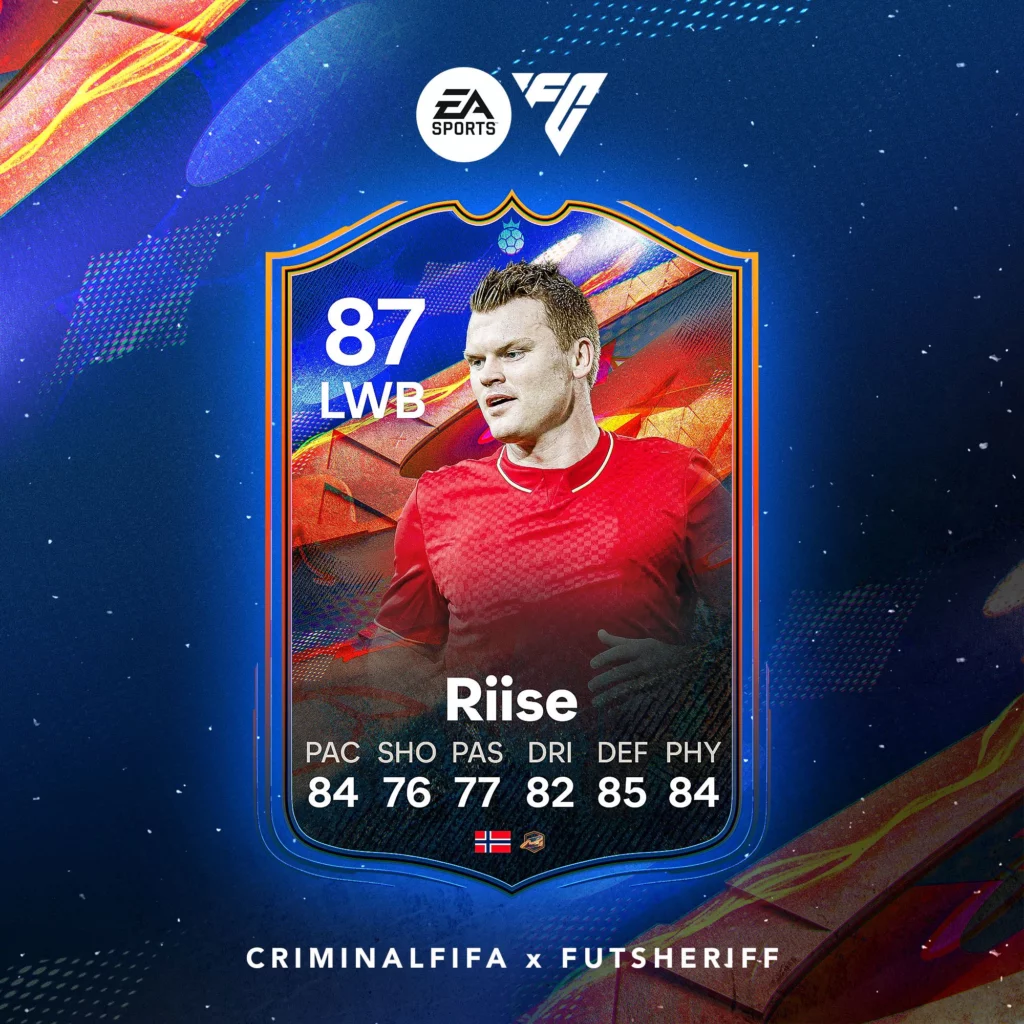 Nwankwo Kanu (Hero) ~ FUTSHERIFF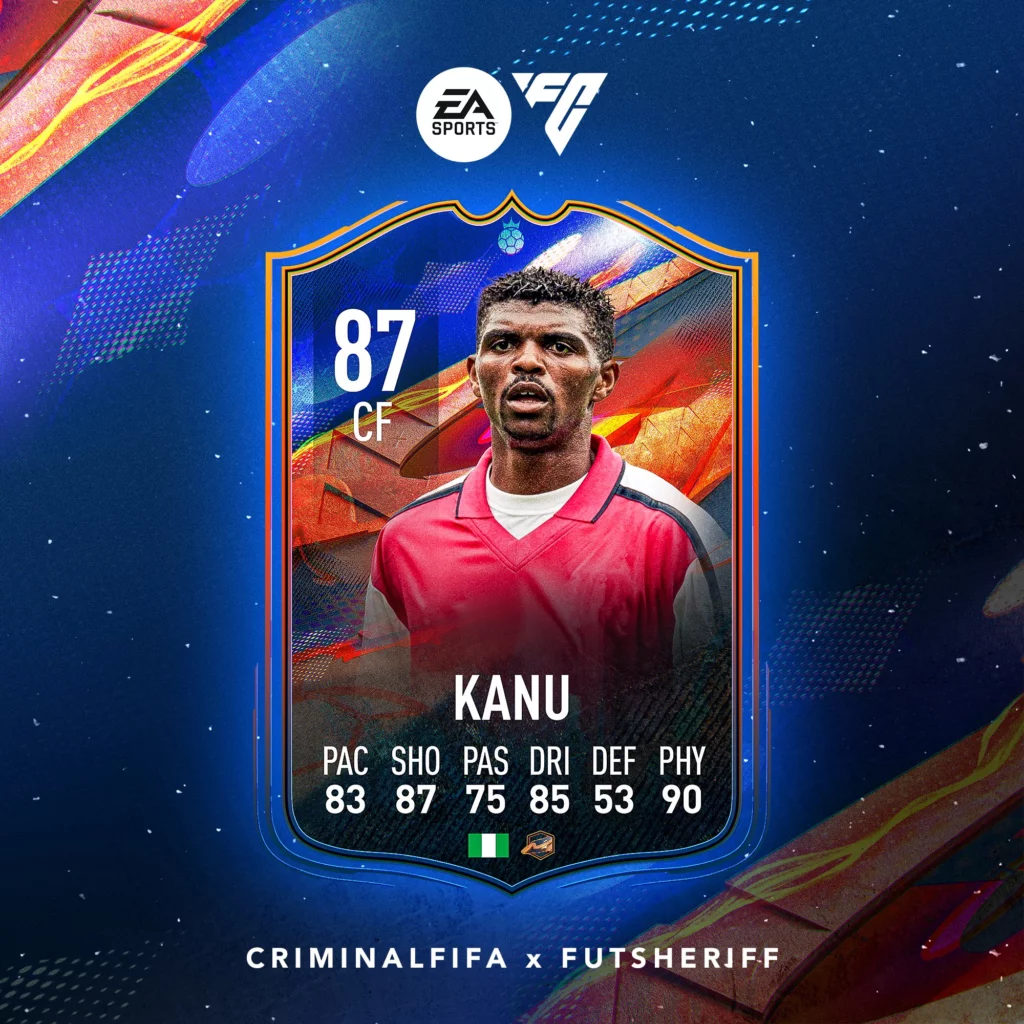 Spectate mode is coming to EAFC manager career mode!
EA FC24 Pre-Order Bonuses
Women UCL Hero
7 Days Early Access
4,600 FC Points
Access to Nike Campaign
TOTW 1 Player
x2 Ambassador loan picks
Haaland Loan
Wesley Sneijder (Hero) ~ FUTSHERIFF
Franck Ribéry (Icon) ~ FUTSHERIFF
EA SPORTS FC 24 Prices ~ FUTZONEFIFA
Ultimate Edition – PC: €99.99 / $99.99 / £89.99
Standard Edition – PC / PS4 / Xbox One: €69.99 / $59.99 / £59.99
Standard Edition – PS5 / Xbox Series X|S: €79.99 / $69.99 / £69.99
Ultimate Edition – Cross-Gen digital version: €109.99 / $109.99 / £99.99
What to expect from the EA SPORTS FC reveal ~ FGZNews
July 13th-July 14th
Trailer
Deep Dive
Pre Order goes live
Exclusive Clubhouse early access to PS users
Hypermotion Volumetric
No POSITION MODIFIER CARDS anymore ~ FUTSHERIFF
List of Heroes and Icons in testing ~ FUTSHERIFF
Tevez
Kompany
Sneidjer
Aguero
Ramires
Robben
Arda Turan
Bobby Charlton
Zico
Beasley
Berbatov
Ribery
Ramires
Vialli
John Riise
Kanu
Futre
Francescoli
Nakamura
McManaman
Rosicky
Lizarazu
Giuly
Traits 2.0 EA FC in development ~ FUTSHERIFF
Will be available on transfer market
Specific traits such as "Team Spiriting" that gives stamina boost on all team players
Noticeable gameplay benefits & unique animations
2 different Trait Categories (Base & Icon)
Traits can be within up to 7 different categories (Scoring, Passing, Defending, Dribbling, Physical, Goal Keeping & FUT Specific Gameplay)
Enhanced player realism by more trait diversity to reflect real life player characteristics
Trait-System helps to not increase the OVR-Curve too much, since cards can be upgraded by traits without the need of upgrading stats and OVR, so there could be trait related promos
Icon should differ more from base gold cards now due to icon traits, tho icon traits are not correlated to "icon cards" only
WOMEN ICONS are coming to FUT! ~ FUTSHERIFF
FUT Academy is coming!

You will be able to choose a player and level him up (similar as FUTURE STARS Academy) ~ FUTSHERIFF
EA FC will be released on AUGUST 28TH 2023! Standard Edition releases 1st of September. Ultimate Edition 28th of August. ~ @FUTZONEFIFA
Women are coming to FUT and most likely Mixed Teams will be playable! ~ FUTSHERIFF
EA FC24 – July 2023
There is very little information surrounding the new EA Sports FC title, with more info not arriving until July 2023!
EA's release did contain the words "Join the Club" which could allude to the subscription model mentioned above.
EA also released the following in its official statement:
Created for fans by fans, EA SPORTS FC is a new Football Club for the future of football we want to build together.
Over the coming days, the EA SPORTS FC brand will debut in more than 100 matches across the biggest leagues in the world. Football fans will see the new brand identity in the wild for the first time through EA SPORTS partners, including the Premier League, LaLiga, Bundesliga, Serie A, Ligue 1, WSL, NWSL, CONMEBOL and more. Voices from across the world of global football are joining EA SPORTS to begin a new era for the game, with hundreds of leagues, teams, brands and athletes sharing the EA SPORTS FC logo through their platforms today.
"This is where the story of EA SPORTS FC begins. We're building on 30 years of leadership and history creating experiences that bring the global football community together, and continuing to take it into a fan-first future," said Nick Wlodyka, SVP & GM, EA SPORTS FC. "EA SPORTS FC will be a symbol for the sport, a symbol of innovation and change, and we're energized to show our fans more about the future in July."
The new brand takes its design inspiration directly from the beautiful game and a dominant shape in football culture that represents the sport in multiple dimensions, triangles. From passing techniques to set plays, the shape has also been woven into the DNA of EA SPORTS football experiences for decades; from the isometric angles of our very first 8-bit experiences and the triangular polygons that make up every pixel of our most modern games, as well the iconic player indicator symbol that appears above every athlete in every match.
EA SPORTS has defined interactive football for 30 years and built a global football community of more than 150 million across multiple platforms – a community that EA SPORTS FC will now continue to grow alongside partners who share a common goal of a fan-first future of football. Built on a foundation of inclusivity and innovation, fans will experience unrivaled authenticity with access to more than 19,000 fully licensed players, 700 teams and 30 leagues, with the support of over 300 global football partners that will allow further expansion into areas including both women's and grassroots football.
To surmise, EA are certainly setting down a marker to any potential challenger, as EA Sports FC looks to dominate the football landscape once again.
Join the club now: easports.com/fc
LIST OF LEAGUES AND TOURNAMENTS OFFICIALLY PRESENT IN EA SPORTS FC SO FAR
UEFA Champions League
Europa League
Conference League
UEFA Women's Champions League
Premier League
La Liga
Ligue 1
Serie A
Bundesliga
Eredivisie
Liga Portugal
MLS
EFL
SPFL
Superliga Argentina
Saudi Pro League
Chinese Super League
K League
Superliga Romania
CONMEBOL Libertadores
CONMEBOL Sudamericana
More should be officially announced soon!
We will update this post as soon as more legit information from verified sources will be available, Stay tuned…