After all the successful Promos, the next promo EA Sports are releasing will be FUT Ballers in FIFA 23. In this article, We are going to tell you what you can expect, when it is expected to be released, and all leaks related to this event.
Get ready for some fun cards, right before FUT Birthday, not in packs but can be achieved from Objectives and Special SBC's.
There may be a delay in the FUT Birthday promo this year for FIFA 23 players. We are getting new promo this week, FUT Ballers. According to FUTSHERIFF the players are only obtainable from Objectives and SBC's and it might be similar to last year's Numbers Up promo, where a specific Stats boosted up to 99.
Daily SBCs and OBJs. Each will be KEY to unlock higher versions. Complete with creative upgrades: New Traits, stats boosts, skill moves. So when you complete the SBC and will have the opportunity to upgrade the player via PLAY TO STYLE OBJECTIVE but you can only unlock the higher version of the FUT BALLERS via objective if you complete the SBC.
Unlike some of the more recent promos to FIFA 23, not much is known about FUT Ballers. If the leaks are accurate, it will be a brand new promo in FUT 23. Since the promo name includes "Ballers" there is the possibility that it might be associated with some players among the most skilled with high dribbling stats, or that it could make some players, who don't have much dribbling stats, become the best in the game.
So, in FIFA 23, we'll have brand new promo soon in FUT. Looking for improved special cards from objectives and SBC's.
FIFA 23 FUT Ballers: Release Date, Content & Players
According to leaks, the next promo after Fantasy FUT is scheduled to be FUT Ballers, which is expected to come on 17th March, 2023.
Special player cards with increased ratings will be given to the Future Stars. These scores reflect where they could be if they reach their full potential.
FUT Ballers Content
As you might already know, EA's promo teams usually stay in the packs for one week only, but with this promo we wouldn't get any special players from packs rather, we will see lots of Squad Building Challenges, Special Packs and also free-to-play Objective players.
FUT Ballers SBC & Objectives Release Calendar
Noni Madueke FUT Ballers SBC and Play To Style objective : March 22nd
Ederson FUT Ballers SBC and Play To Style objective : March 23rd

Final rewards for completing all 7 SBC's & completing all objectives: Mason Mount
FUT Ballers Leaked Player List
Below we show you the complete list of players leaked (so far) for FUT Ballers. The names are very reliable, and the leaks are from genuine sources.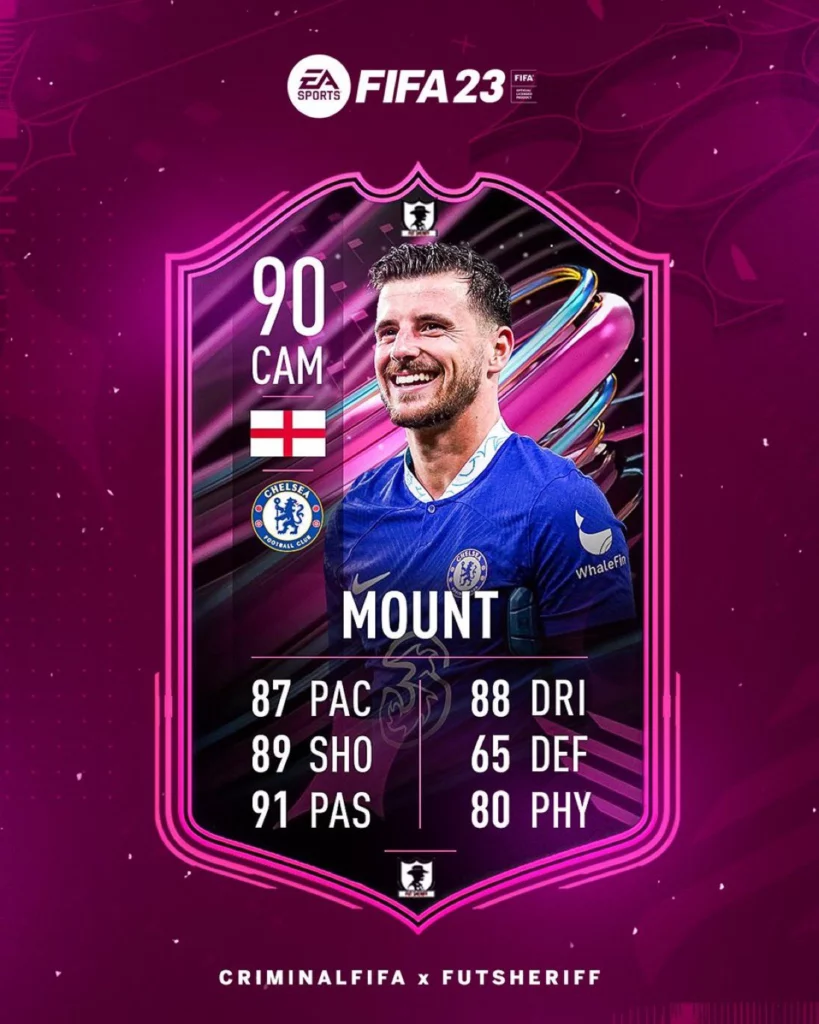 We hope to add more details as soon as further details are revealed about the promo.