EA Sports, through their official Website, has revealed Ultimate Team dive deep into the most important gameplay improvements and adjustments which have crafted for EA SPORTS FC 24 Ultimate Team Mode.
EA SPORTS FC 24 is a new era for The World's Game: 19,000+ fully licensed players, 700+ teams, and 30+ leagues playing together in the most authentic football experience ever.
The "Ultimate Team" (previously FIFA Ultimate Team) mode is a popular mode in EA Sports FC 24 where players can build and manage their own dream team. Players collect virtual cards that represent real-world football players. These cards have different attributes and ratings based on the players' performance in real life. By acquiring these cards through packs, SBC, objectives, transfer market or in-game purchases, players assemble their team, customizing formations, strategies, and more. Ultimate Team offers various modes, including single-player and online matches, tournaments, and challenges, allowing players to test their team's skills against others from around the world.
EVOLUTIONS
Evolve players in EA Sports FC 24!
Upgrade players through challenges for permanent boosts. Check player eligibility and complete tasks. Free or coin/point Evolutions each season. Balanced upgrades via SBCs, Objectives & Market.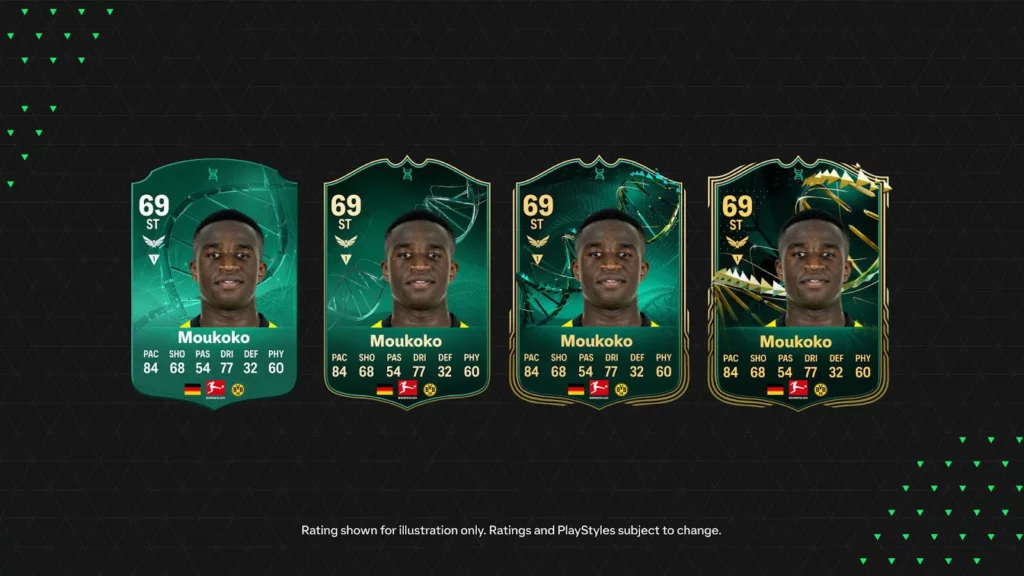 SQUAD MENU
Squad menu confirming the inclusion of both men and women footballers in same squad.
OBJECTIVES
One of the much awaited features players were demanding has been added to EA Sports FC 24. You can claim all the objectives completed at once.