Savio Moreira, the PSV superstar Road To The Knockouts (RTTK) SBC was released on 12 October, 2022. EA Sports released his card as base 85 rated in FIFA 23. The card already looked cracked but with the wins in Europa League he could earn +2 upgrade on the card, which they did. PSV are behind Arsenal in the group and have already qualified for the next round. They card already received +1 upgrade and within couple of day will recieve another +1 upgrade. With the upgrades the card will be much better, strong and perfect RW for EREDIVISIE squads.
The Brazilian looks good stats wise and is really cheap. The beast looking card is equipped with 4⭐ SKILL MOVE & 3⭐ WEAK FOOT. The SBC comes around for 15,000 coins (subject to change with the market), which surely is totally worth completing at this stage of game. He can be perfectly fit in most squads at this stage of game.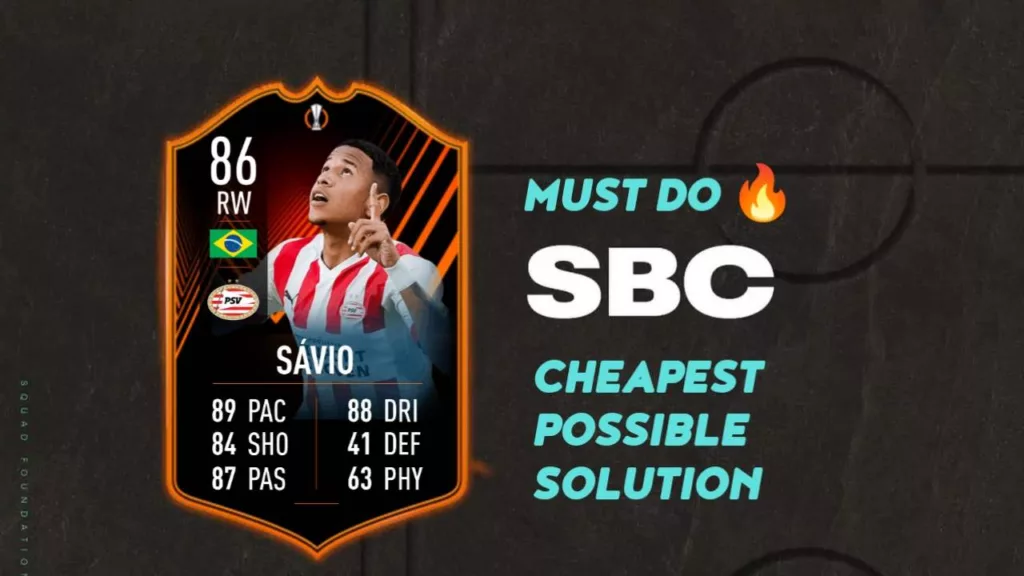 Requirements for the SBC:
The SBC requirements are very cheap for this good looking card. He require just one squad for the completion.
SAVIO MOREIRA
Min. 1 Player from Brazil
Min. 1 Players with minimum OVR of 85
Min. Team Rating: 83
Number of Players in the Squad: 11
The squad requirements are pretty cheap & easy to complete. Here is the Possible cheapest solution to complete SAVIO MOREIRA RTTK SBC:
The price for the squad will be around 15,000 coins and are subject to change over time.