After all the successful promos in FIFA 23 during FIFA WORLD CUP, the brand-new FUT promo is incoming. EA Sports will release the FIFA World Cup Phenoms promo on December 9th. As is happening more and more often, the World Cup Phenoms promo players are already leaked.
According to several sources and rumors all over social media, the "Phenoms" should be cards dedicated to the best talents present in the various national teams participating in the FIFA World Cup 2022. Only young players aged 24 or less will be included in the promo.
World Cup Phenoms promo came on Friday, December 9 at 6:00 PM (UK TIME)
MINI-RELEASE:
New Loading Screen added on 8 December at 6:00 PM. I think we know the players already 😉 R. Leao ST, Bellingham and E. Militao!
World Cup Phenoms leaked player list
Below we show you the complete list of players leaked (so far) for World Cup Phenoms promo. The names are very reliable, and the leaks are from genuine sources.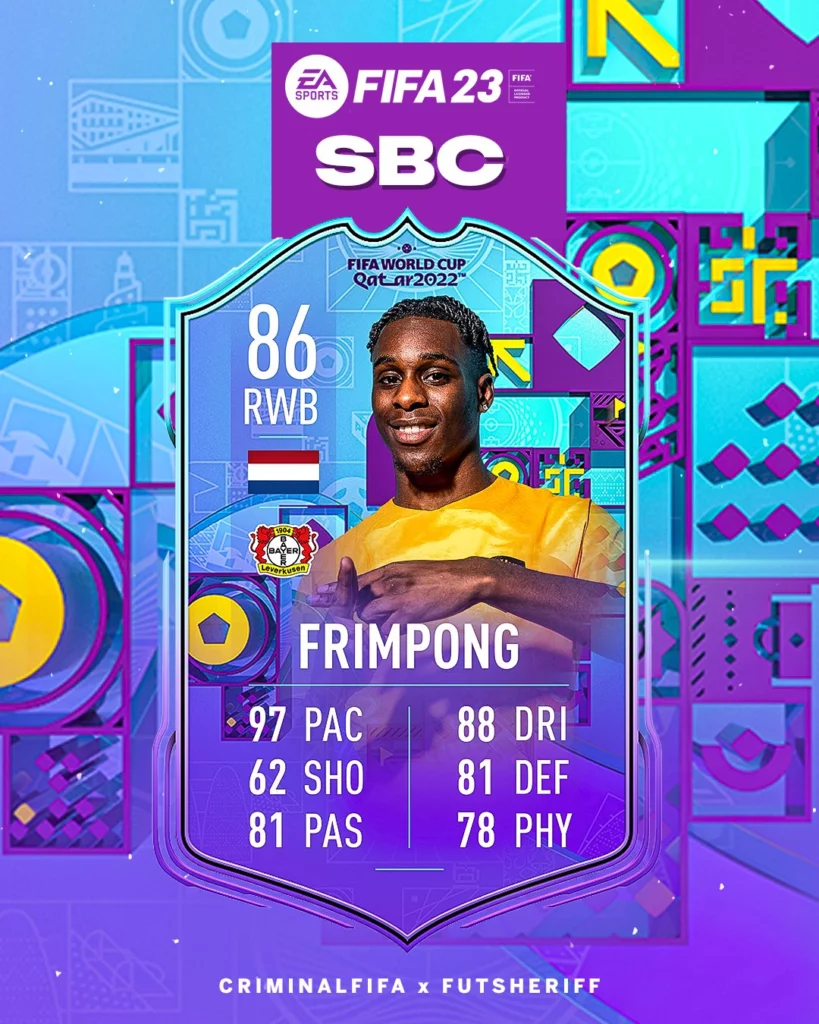 Jonathan David (Objective Player) – Official Stats
We Will update as soon as something more from reliable sources will be available!